Repair & Service
From minor repairs to major refits, from new boat gremlins to new mysteries on older boats, Zimmerman Marine has the knowledge and skills to take care of your boat. We don't rent slips, pump gas, or sell shoes – we repair boats and our entire organization is focused on providing excellent service. We assign a service coordinator to each boat, so that you have one point of contact. Your service coordinator keeps you informed about the status of your boat and the projected costs, and whenever possible we quote firm prices. Whether you own a 17 foot center console, or a 70 foot trawler doesn't matter to us – it's how you care for your boat that determines if Zimmerman Marine is the boatyard for you.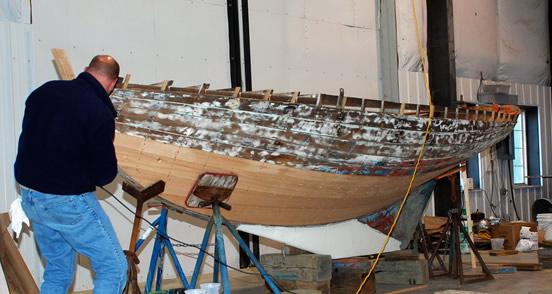 ZMI has a rich tradition of exceptional woodworking. As custom boat builders, our craftsmen are continually challenged to hone and expand their skills. These skill sets carry over into our repair and refit work. Whether building a custom entertainment center or replanking a traditional wooden boat, our woodworkers excel.
Interior modifications
Custom cabinetry
Inca TV lifts
Wooden boat structural repairs
Teak deck repairs and installation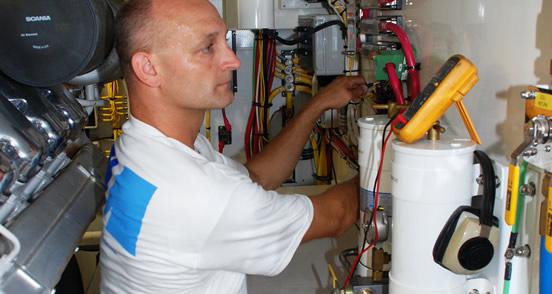 Our ABYC certified marine electricians expertly handle tasks from minor troubleshooting to complete system designs. Whether you have a center console fishing machine that has to keep the electronics going while you fish, or a cruising trawler that must be engineered so that you can live on the hook without needing the generator 24/7, we can help.
High output charging systems
Electrical system design and installation
Solar panels, wind generators
Generator installation and service
Bonding systems, corrosion analysis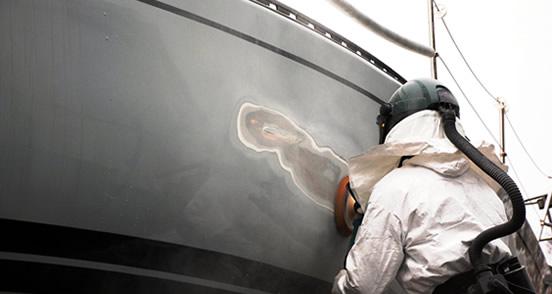 Working with composites has become increasing complex. The ability to identify and work with a wide range of resins, core materials, and fabrics is essential to executing proper repairs. Our composites technicians have years of experience and stay current with online classes and onsite training with outside consultants.
Cosmetic gelcoat repairs Bottom blister treatment
Hull and deck core deck repairs and replacement
Custom fabrications, including hard tops, helm consoles, extended swim platforms
Vinylesters, epoxies, and conventional polyester layups
Major hull repairs Transom extensions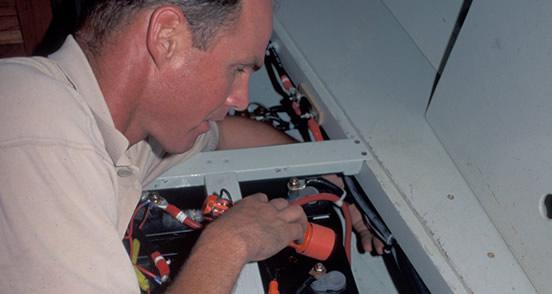 ZMI has spent many years developing comprehensive inspection reports for our customers. These reports provide a blueprint for a maintenance and improvement program. With well over 100 points of inspection, these reports provide detailed descriptions of potential safety and reliability problems, along with an urgency rating for each finding. The Overview Assessment is a more general tool, providing a quick read on areas that warrant more detailed examination.
AC/DC Electrical System Inspections
Engine, shaft, drive train Inspections
Systems Inspections
Hull and Deck Structural Inspections
Overview Assessments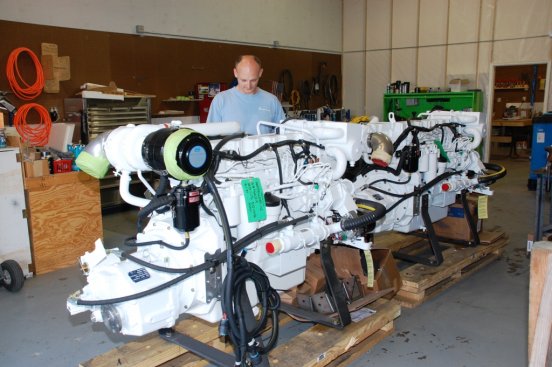 ZMI services and installs a wide range of propulsion systems, including outboards, stern drives, jet drives, and inboard diesel engines. We specialize in alignments, vibration reduction, and engine sound mitigation. A smoother quieter boat is one that you will use and enjoy more.
Engine maintenance and service Re-powering
Engine alignment using laser Vibration analysis and correction
Fuel systems design, fuel tank replacement, fuel polishing systems
Sound reduction
Onsite TIG and MIG welding, aluminum, stainless, bronze, and steel Repair & Service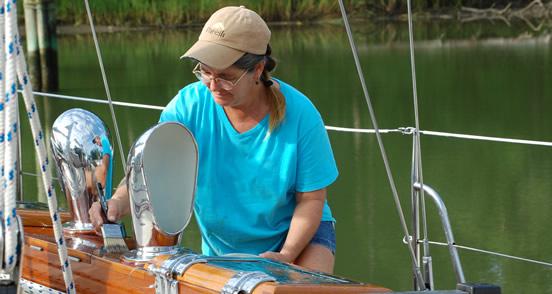 Whether brushing on a flawless coat of gloss varnish, or spray painting your hull with an AwlGrip® finish, we are methodical in our preparation work and obsessive about the quality of the finish.
ZMI services a wide range of sailboats, from day sailors to large cruising boats. We understand sailboat rigging and can handle all of your vessel's rigging needs.
Mast stepping and un-stepping
Rig tuning
Re-rigging
Furlers, manual and hydraulic
In-boom and in-mast furling systems
Rigging inspections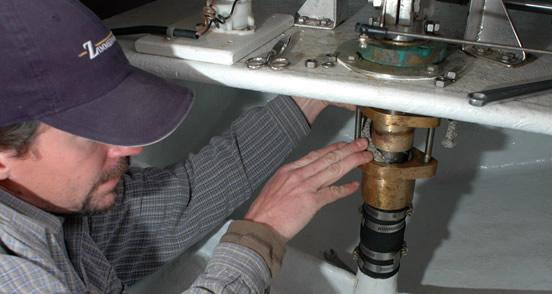 System installations usually require the services of multiple trades: the new auto-pilot requires fabrication of a fiberglass platform for the ram, the air conditioning system calls for some custom teak joinery for the ducts. At ZMI we have skilled personnel in house in all of these trades, making systems installations more efficient, with equal quality in all aspects of the work. Our ABYC certified technicians excel at troubleshooting, servicing, and installing marine systems.
Integrated navigation electronics
Marine air conditioning, diesel heating systems
Bow and stern thrusters, stabilizers
Watermakers
Fuel polishing systems
Entertainment systems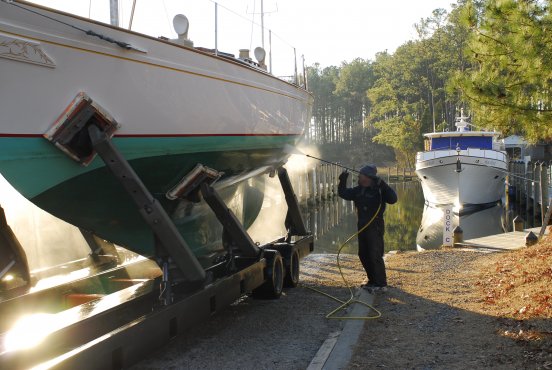 Haulouts up to 80 tons
Inside storage up to 60'
Outside storage
Boat detailing